Brendon Burchard is a # 1 New York Times bestselling author, speaker and success coach. He has a huge online following and is considered to be the modern day Tony Robbins. He has written several books and my favourite is the Motivation Manifesto. When he was in Toronto recently at a conference, I had the pleasure of hearing him speak and met him at his book signing.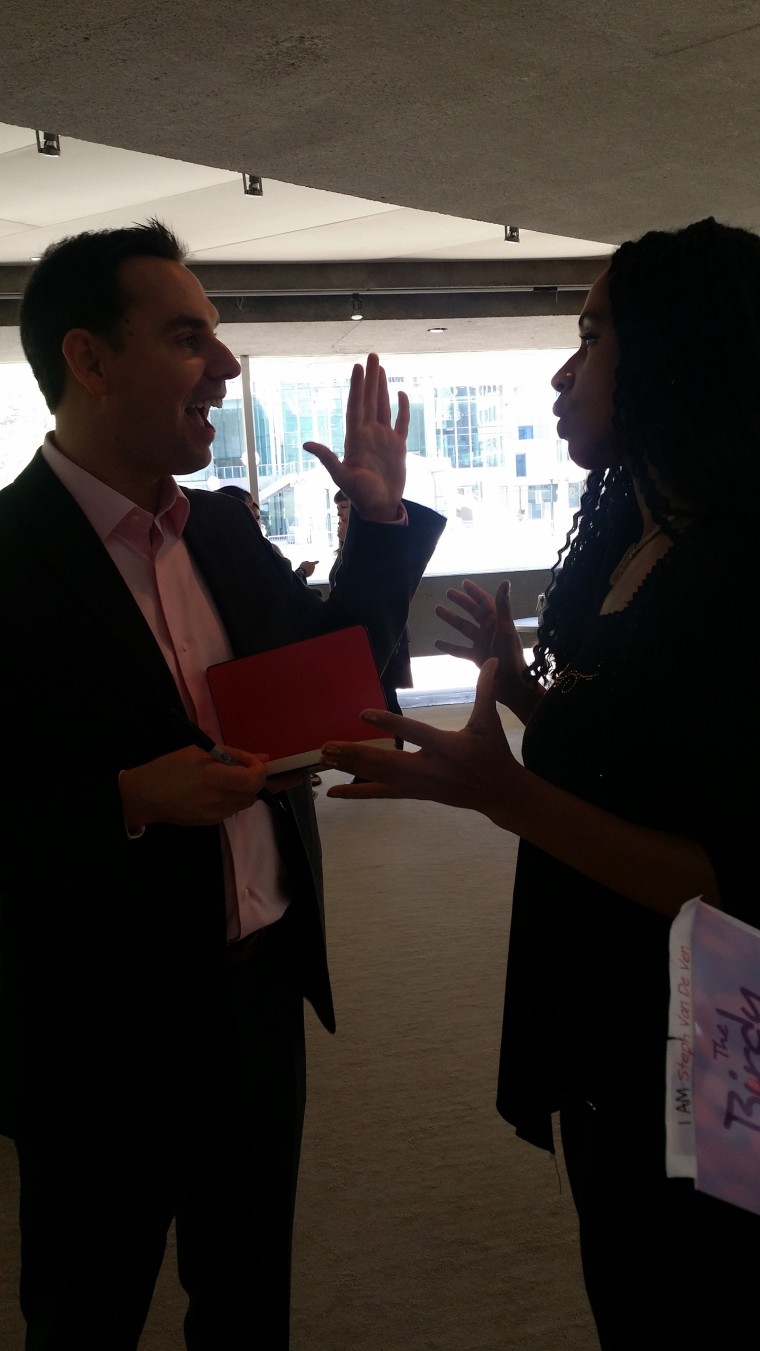 I enjoy attending conferences and workshops and have heard many of the "heavy hitters" in the personal development area speak at events. Burchard was one of the most outstanding speakers I've ever heard. He had the perfect mix of substantive content, conveyed his message effectively, had good audience interaction, had great use of humour and his delivery was excellent. He received a well-deserved standing ovation that lasted several minutes. His speech really impacted me and made me re-evaluate some things in my life. Here are some of the highlights from Brendon Burchard's presentation. In no particular order, the key learnings were:
• I must raise my standards and my ambitions and refuse to settle. How many of you have settled at some point in your life with the status quo? Raising your standards and ambition can help you to start making breakthrough towards your goals. Of course, action is always key.
• I must no longer fear rejection. Get over the fear of rejection. Rejection is going to happen. There will always be people who love and support you. Just as there will be always be people who reject and criticize you. You cannot let rejection and criticism prevent you from fulfilling your mission in life. As Burchard, says, "Find something to fight for or love." That will help you counteract rejection.
• I must face my fear and jump in. As you try more things and get better at them you will learn and gain more confidence. Life is an adventure. Learn to develop confidence and a healthy self-esteem so as not to take rejection personally. Engage, have fun and live!
• I must refocus and get more committed. As Burchard says, "Believe in your ability to figure it out." In order to reach success we need to have new conditioning. New conditioning means raising your ambitions and vision. According to Burchard, our vision of what we can achieve can be caged by the past and our upbringings. We need to learn to set new ambitions and a new vision for ourselves. Some of us were born into communities were most people don't aspire to wealth because they don't believe that they can achieve it. Don't let that happen to you! Refocus and recommit to your dreams.
• I must live each day with purpose. Need I say more? Live each day with intention and purpose. Don't just go through the motions. Achieve your highest priorities each day.
• The difference between unsuccessful and successful people is…drumroll please. According to Burchard, unsuccessful people say, I don't know how to do something and leave it at that. Successful people make the time to find out how to do something. Successful people schedule it and put it on their agenda.
• Learn to have ambition and expectancy. Expect that you can make your success happen. Even if you don't have everything figured out,"Bumble Into the Future." To be successful, you have to be hungry for the success. Stop fearing your ambition. Expect that you can make it happen now. Don't wait for years to make it happen. As Burchard says, "The piano of purpose will not fall on your head."
• We all get a second chance to live the life that we want. In other words, Who am I going to be? Answer that question truthfully and it will help you to move towards the vision of the life you want.
• Figure out what questions I will ask at the end of my life. Once you figure them out start living the answers to them now!
• We are creative beings. Find a way to generate the happiness you seek and live into the intention of it. In other words, don't wait until the future to be happy based on some event. Start generating your happiness now doing things you love and helping people.
There were many excellent takeaways from Brendon Burchard and I feel blessed to have met him. Some of his key learnings helped me to refocus my mindset. Pick up your copy of the Motivation Manifesto or the Millionaire Messenger today!