One year ago, I had the pleasure of attending a conference where Dr. John Demartini was one of the keynote speakers. Dr. Demartini is an international best selling author, educator and public speaker focusing on high performance in human behaviour. He helps people develop the mindset and behaviours required to create success. Dr. Demartini started from incredibly humble circumstances and has achieved great success in his life. Recently, I was reflecting on his talk and here are three keys lessons that I am sharing with you. They are: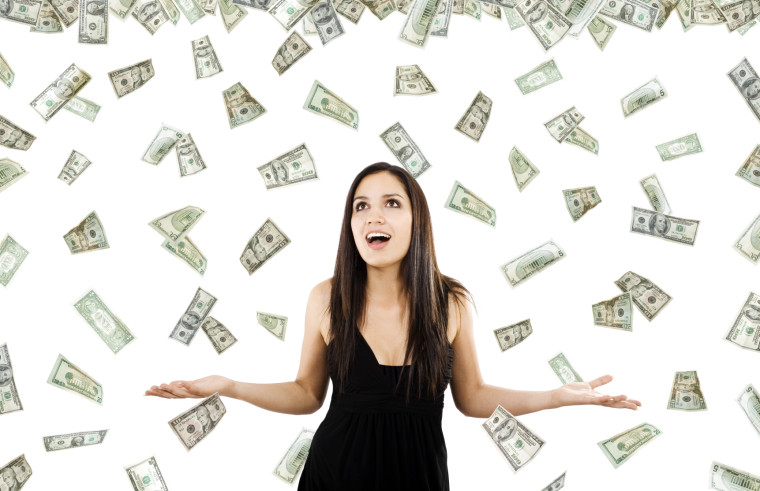 Our Values Determine Our Financial Destiny
According to Dr. Demartini there are certain characteristics and mindset that must be developed in order to build wealth. One of the main ones is that you must know your values. Your values determine what goals you go after in life. Dr. Demartini posits that our highest values filter i.e. determine our reality. In other words, you will always find the time and the money for things that you value most. For example, if you say that you value health the most, yet you live a sedentary lifestyle and drink and smoke like there is no tomorrow, chances are being healthy is not one of your highest values. More likely you value pleasure and immediate gratification above a healthy lifestyle. People need to look at what they value without judgment. Getting real with what we value and realizing if our lives demonstrate the opposite of what we value, that realization could be a turning point to make change in our lives. Knowing your values is important in goal setting because if a goal is not in alignment with your values, then there is a high probability you won't achieve it. A big part of goal achievement is setting goals in alignment with our highest values which is important when it comes to building wealth.
Guilt and Shame Prevent People From Receiving Abundance
In my experience, people who are wealthy or affluent are comfortable with making and receiving money. Money is simply a tool that helps them achieve their goals in life. A key part of building wealth is by being receptive to abundance in your life. In other words, do you feel worthy to receive abundance in all its forms? Abundance can take the form of love, good health, wealth, pleasure, friendship and the list could on. People are often comfortable with some forms of abundance but deep down they don't feel worthy to receive others. You are worthy because you were created by the Divine. If you feel unworthy you will self sabotage or not take the action required to achieve your goals. According to Dr. Demartini you be must be willing to move past, liberate and process any guilt or shame over incidents in your life that have prevent you from receiving abundance. Anything that you feel shame or guilt about find a way to process it in a compassionate and forgiving manner. One of the initial ways that you can start processing these feelings is by writing them down in a journal or diary. You could also speak to a trusted family member, friend or if need be a therapist to help you move forward. Remember that nothing in life is wasted. Through every experience you have been made stronger, more courageous and resilient! For whatever may have occurred in your life learn to love, forgive and have compassion for yourself.
Make a Contribution by Serving Others
While it's amazing to be able to use or express your gifs, ensure that you're using them to help others. Be willing to make a contribution to the world, don't just take up space. Ask yourself on a regular basis, Wayne Dyer's famous question, "How Can I Serve?" After all, you are as Dr. Demartini would say, "a citizen of the world." You have the potential to impact people globally not just where you were born and grew up. Sometimes people don't know how to contribute and the first step is looking at your gifts and figuring out how to help other others. Start generating ideas in order to make an impact. At the conference, Dr. Demartini asked the attendees to do an exercise where they generated ideas to use their gifts to build wealth and help others. He encouraged us to make the following lists. They are:
• List 200 ways that you can benefit by serving the most numbers of people.
• List 200 ways to invest.
• List 200 ways to accumulate a vast fortune.
• List 200 ways to leave a legacy.
Once you have these lists compiled go through them and pick the ones where you feel you can set goals and make the most impact. You will be surprised at how brilliant and creative you are when you generate your lists!
The overall lesson that I took from Dr. Demartini's keynote speech is that we are here to serve and make an impact. We can let shame, guilt, excuses, unworthiness, failure, family, society among a myriad of reasons prevent us from fulfilling our purpose and destiny. Or we can make the courageous decision to: live our values, deal with our feelings compassionately and use our gifts to fulfill our purpose while helping others. Now that is an abundant life indeed!