This past weekend, the world lost a beautiful human being, Dr. Wayne Dyer. He inspired millions across the world through his love of humanity, his compassion, spiritual insights, his lectures and books. I was personally inspired by Dr. Dyer and read many of his books. My favourite book is The Power of Intention.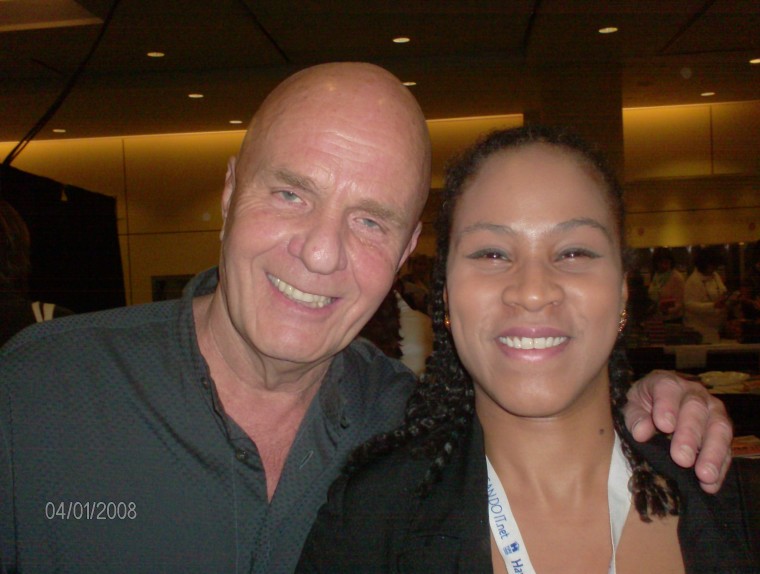 I had the honour of meeting him a few years ago at a conference in Toronto. I spoke to him briefly saying I was so inspired by his work and could I please take a picture with him. He graciously agreed and said that I was beautiful. It was one of the highlights of my life, the opportunity to meet Dr. Dyer, someone whose work had such a profound effect on my life.
Condolences and blessings to his family and friends. Thank you Dr. Dyer for inspiring me. Your love and light will live on!