An amazing time was had by members and guests at the eWomen Network Success Summit on Thursday, May 26, 2016. Many new connections were made and attendees had the opportunity to learn from Sandra Yancey, the Founder and CEO of the eWomen Network. It was an honour to meet and learn from her. Through the eWomen Network she has created an empowering environment where women entrepreneurs and professionals can grow their businesses, learn valuable information and make new connections. ‪There were many brilliant takeaways from Sandra Yancey's talk and here are some of the highlights. They are: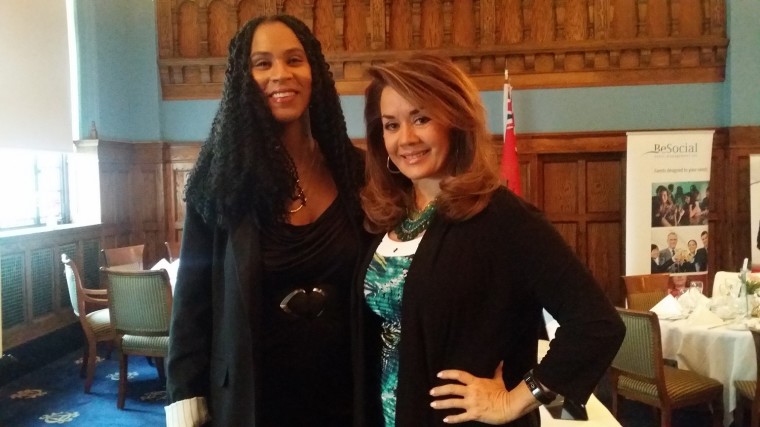 – Nothing happens to me, it happens for me.
– When you are doubting yourself, remember that "every master was once a disaster."
– It's not working out because you are aiming too low.
– You were born a winner.
– Success is hard, so is being broke.
– Really evaluate the people you have around you to ensure they are committed to your success because, "Not everyone is designed to travel to your future."
– Stop spending time with people who misunderstand you.
– You can't build a million dollar dream with a minimum wage mindset.
– Have your point of differentiation and own it.
– The answer is always no if you don't ask.
– Give yourself permission to succeed!
– Success is giving yourself goosebumps!
It was amazing to be a part of the leadership team as an eWomen Network Ambassador. Congratulations to the leadership team for organizing a wonderful event. The other members of the team are: Managing Director, Daniela Spirlac, Patti Pokorchak, Duygu Nangir, Kathy Barthel, Nicky Yiannakis, Heather Chernofsky, Debra Wilson and Beatrice Ten-Thye. Bravo!
It was my first eWomen Network Success ‪Summit‬ and I'm counting down for 2017! If you would like information about the eWomen Network, please contact me at deb@deborahangelaustin.com.